The open house was wonderful! Thank you to all who came to support us. We had a great time and enjoyed meeting some new faces. A big thank you to our event sponsors Genpath Laboratories, Image Skincare, and Novo Nordisk. Our compliments to the chef from One World Catering for the delicious hors d'oeuvres.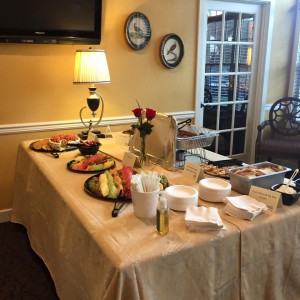 Visitors were able to learn about our work with hormone replacement therapy including the use of hormone pellets. They also witnessed and participated in live demonstrations of several of our aesthetic services and our IV vitamin therapy.  Josh from Genpath highlighted several of their unique lab tests including Inherited Cancer Testing, Heart Health Testing, and Chronic Fatigue Diagnosis. (See more information at www.genpathdiagnostics.com.) Novo Nordisk provided their diabetes educator Jenna to answer questions about diabetes lifestyle and diet. Novo Nordisk's website provides information and resources (Diabetes Information.)
Those who attended and signed up were entered into raffle drawings for a free laser treatment, free microdermabrasion, free IV therapy, free full blood panel, and a basket with several of our favorite supplements and skincare products and a gift certificate for an aesthetic treatment of choice.
Guests were also treated to a gift bag compliments of Image Skincare with samples of Image products and information about our products and services. Our personal Image Skincare territory manager Katie was on site to introduce their extraordinary line of products and answer questions. (Visit the Image website to learn about their products www.imageskincare.com.)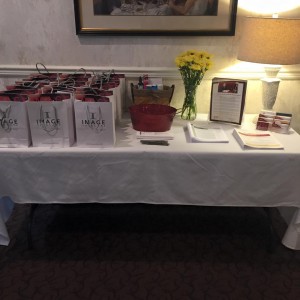 We hope to host another open house next year in the spring or summer and would love feedback from those who attended on what you would like to see at the next event. If you weren't able to make it, we hope you will come next time. Like our Facebook page to see announcements and plans.